Fresh Food Hub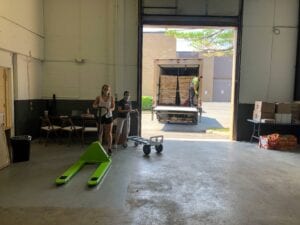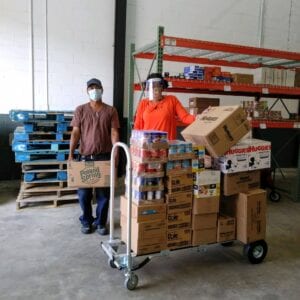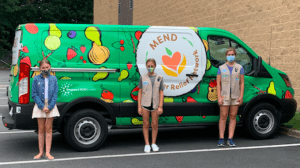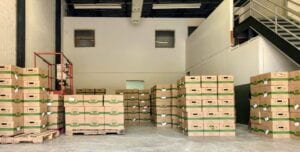 Essex County has the highest rate of food insecurity in the state, and COVID-19 has only complicated food access in our community.
Since most food pantries are space, transportation, and equipment constrained, a common challenge voiced by pantry managers is: How can they get more fresh and healthy food to their patrons with increased regularity? The majority of food distributed by pantries is shelf-stable or non-perishable. Pantry users have been shown to have an insufficient intake of fruits and vegetables, dairy products and calcium, as well as certain vitamins and minerals – contributing to high occurrences of diet-related illnesses among pantry-goers.
To help with this challenge, MEND created a new Fresh Food Hub in Orange, NJ. With initial funding from Impact100 Essex, the Hub is a community-driven approach to supporting more healthy food options for low income, food-insecure residents of Essex County. The Hub is equipped with cold storage and is centrally-located among MEND's network of 20 food pantries. It will also include a sprinter van to help access and transport food from a variety of sources.
With the Hub, MEND will collect, purchase, store, and distribute fresh food through its food pantries, with minimal incremental burden on the food pantry managers. MEND will also partner with pantry mangers and patrons to address the unique needs of each pantry, and will actively raise funds, collaborate with partner organizations, and organize volunteers to support the ongoing collection and distribution of fresh food.
Healthy Pantries, Healthy Patrons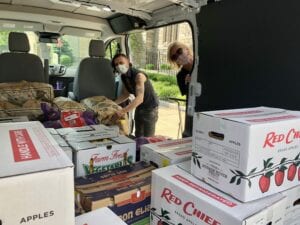 MEND launched its Healthy Pantries, Healthy Patrons program in 2016. This program addresses challenges faced by food pantries and their patrons in accessing fresh and healthy foods, and is based on our belief that all people should have access to fresh and healthy foods, regardless of socio-economic status.
MEND's short-term goal is to improve its patrons' access to healthier foods. Longer-term, it seeks to provide patrons with nutritional information and the means for healthy eating on a budget.
The Green Bean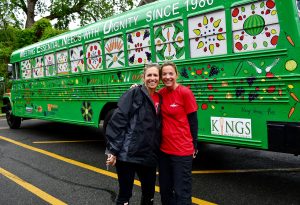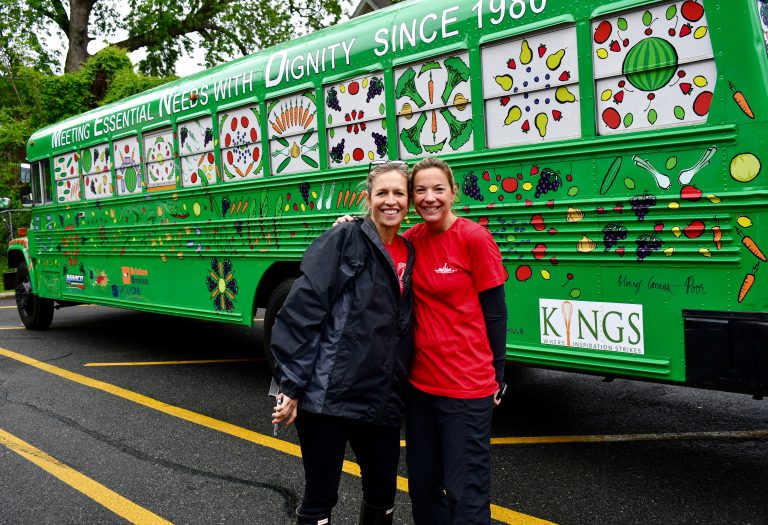 MEND repurposed a donated school bus into a healthy food collection vehicle and mobile food pantry.
Our "Green Bean" collects and distributes more fresh and healthy foods across Essex County. It serves as a mobile pantry to support our food pantry network and underserved communities, and is available to businesses, schools, libraries, and community groups for "stuff the Bean" food drives.
MEND partnered with the Junior League of the Oranges and Short Hills on this project in the Spring of 2018.
Learn More!
Summer Hunger Busters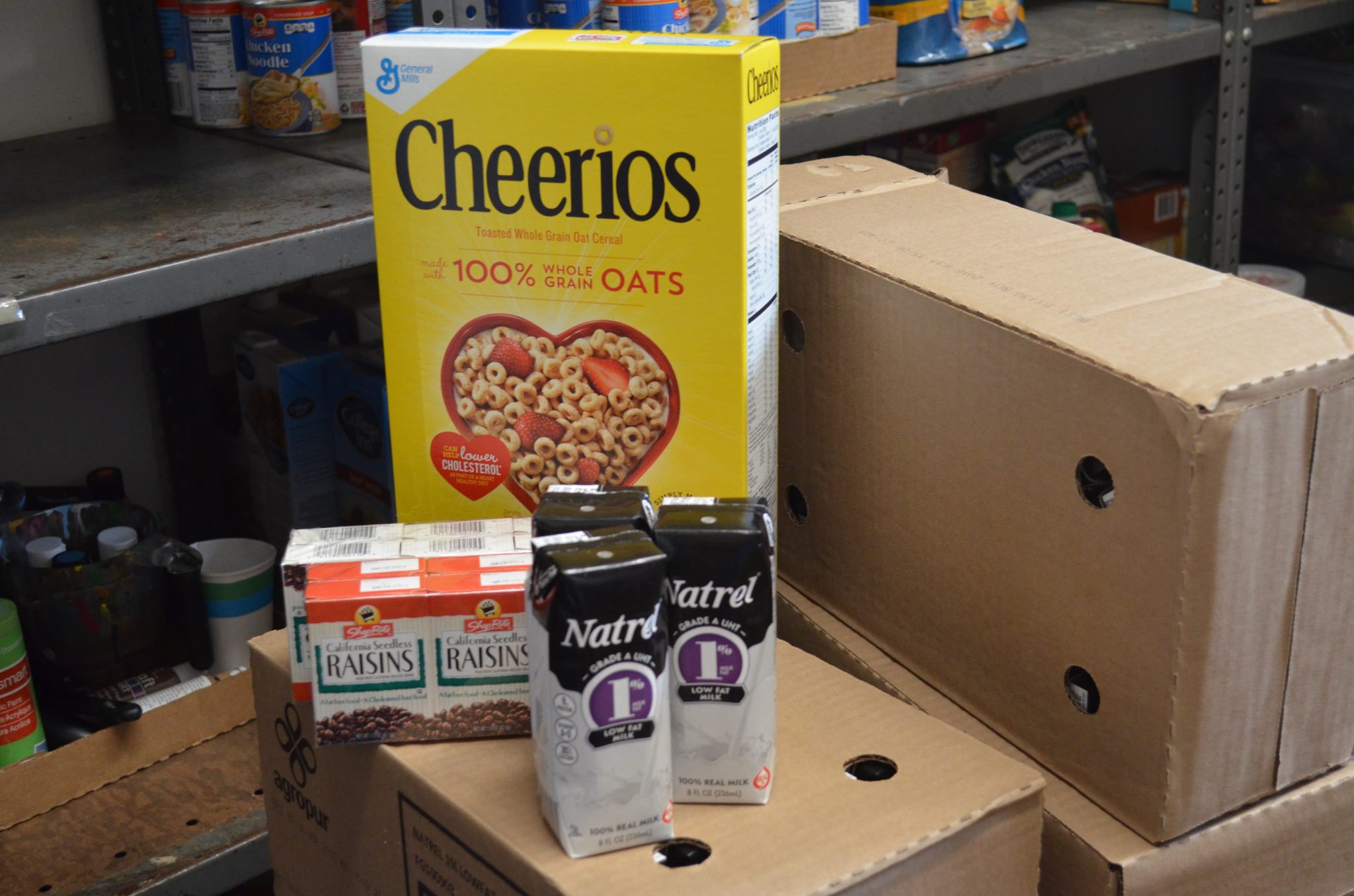 During the school year, many children have access to federally-funded school-based lunch and breakfast programs. During the summer, only 19% of children in New Jersey who are eligible for free or reduced-price meals in school are able participate in a summer feeding program due to distance or capacity constraints.
To fill this meal gap, MEND's Summer Hunger Busters program provides supplemental food packages to families in need with school-aged children.
Help a Family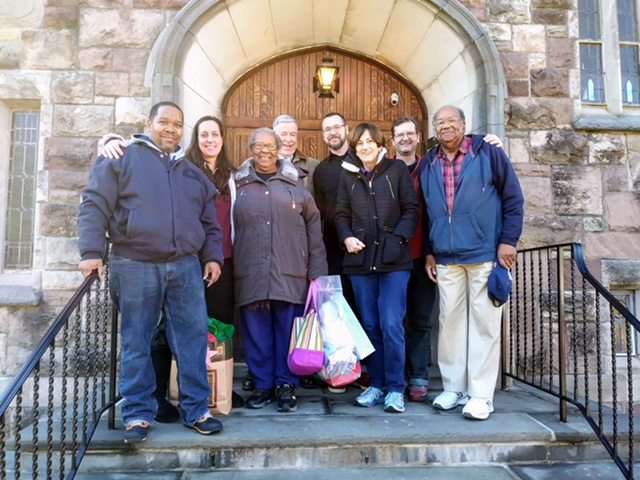 During the holidays we sponsor "Help-a-Family," which started more than 30 years ago when we realized there would be families in our service area who would not be able to celebrate the holidays without some outside support. Our Help-a-Family program is designed to respond to this need and provide our sponsors with a personal approach to holiday giving.
Each year MEND food pantry managers prepare client profiles for critically in-need fami­lies they serve at their pantry. Profiles identify items needed, including sizes, colors, ages and genders of recipients. MEND then matches each family profile with an appropriate sponsor, an individual, school, house of worship, community organization, or business.