Thank you for making the 2020 Green Bean Gala a success!
Together, you helped raise over $94,000 to support and strengthen a network of 20 food pantries in Essex County, and provide more fresh and healthy food in underserved communities.
Check out the event photos, and save the date for next year: 3.6.21!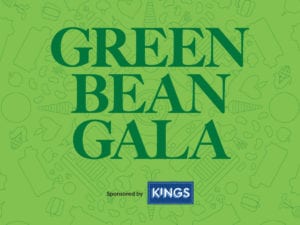 Green Bean Gala Sponsors:
Shawna A. Early
Martin Hollander and Kelley Eaton
Andy Papadatos and Brenda Thickett
Leah Robinson
Margaret and Chris Santana
Kathryn and Michael Wile
Event Committee:
Kelly Jin-Hendel, Chair
A. Jabbar Abdi
Jamie R. Anthony, Jr.
Katherine S. Cahill
Gina Cariddi
Janet Crane
Magaly Denis-Roman
Shawna A. Early
Benjamin Eyler
Jeanne Gordon
Frank McGehee
Robin Peacock
Sunanda Sharma
Claire Sinclair
Kathryn Wile
Board of Trustees:
A. Jabbar Abdi, Chair
Karen Hartshorn Hilton, Vice Chair
Katherine S. Cahill, Treasurer
Claire Sinclair, Secretary
Shawna A. Early
Benjamin Eyler
Sister Linda Klaiss
Rev. Doris Peterson
Margaret Santana
Rick Wessler