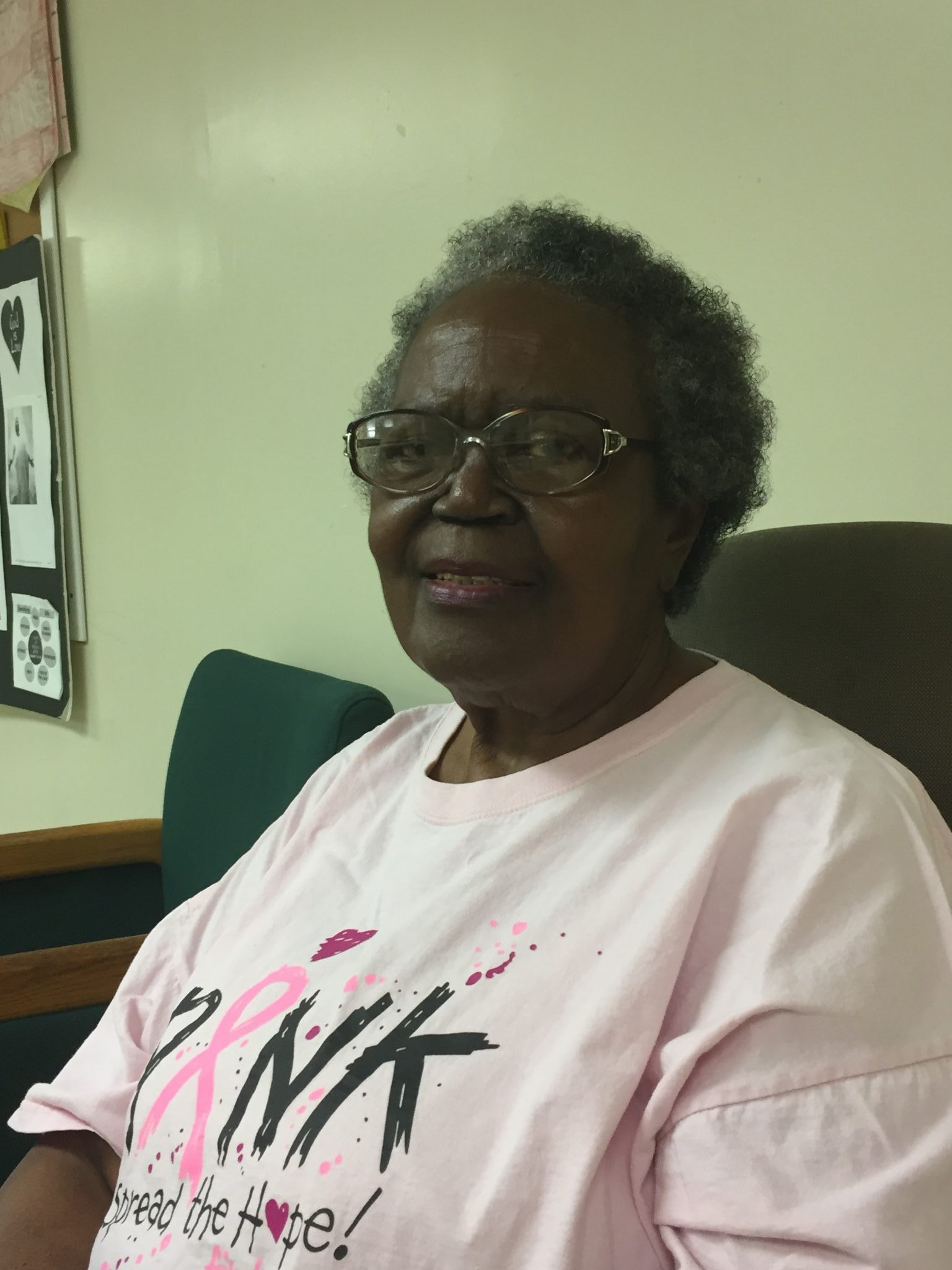 Many years ago, when Agnes Bess became unable to work, she decided she could best use her time by starting a food pantry at her church, New Hope Baptist Church of East Orange. That was in 1996, and she has been managing the pantry ever since.
Over that time, the number of monthly clients coming to the pantry has increased, from about 150 in the beginning to about 715 currently. Ms. Bess knows many of her clients by name, and says that about 200 or so are seniors, nearly 300 are children, and many are single men.
In 2009, the New Hope Baptist Church food pantry added distribution in the evening hours, now overseen by Tasha White, to accommodate clients who work during the day. The expanded schedule reflects the reality of today's economy. "People are working, but they're not able to make ends meet," Ms. Bess said. "Once they pay the bills, they still run out of money for food."
Clients generally receive two bags of food plus a bag of meats, most of which is provided through New Jersey's State Food Purchase Program (administered by the Community FoodBank of NJ), which helps residents struggling with food insecurity. Clients need to be referred by a qualified agency to receive the government-provided food. Clients who are not referred still get food, but it comes out of donations made by MEND, the church or community members.
New Hope Baptist could use another refrigerator to add to the six freezers (for storing meat) and one refrigerator it already has. Ms. Bess is hopeful that she could fill a dedicated fridge with eggs and fresh vegetables, as the pantry works to increase the amount of healthy food it serves. Apart from this wish, Ms. Bess wouldn't change anything about her long tenure at the food pantry. "I love it," she said. "I love helping people and meeting their needs and talking to them."
New Hope Baptist Church of East Orange
144 Norman St.
East Orange, NJ 07107
5 – 6:30 pm, Tuesday
10 – 11 am, Wednesday