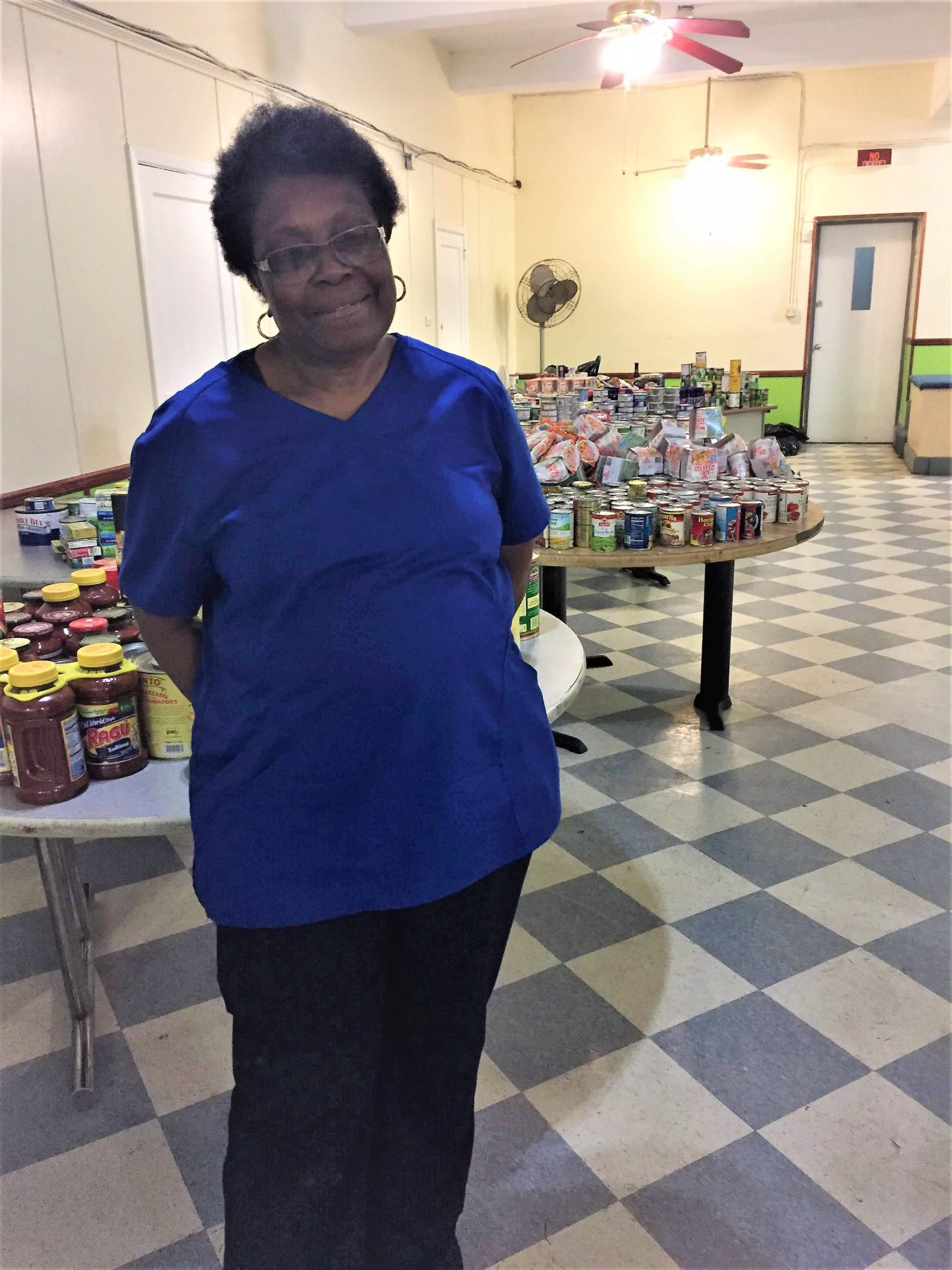 The food pantry at Parish of the Transfiguration (formerly St. Rocco's) is a high-volume operation, distributing food to 300 people at a time on the third and fourth Saturday of every month. With so many people, it's no wonder that Pantry Manager Anna Hooper calls Saturday "the chaos day."
Actually, it is organized chaos, with about 100 seniors and handicapped clients lining up along the side of the building and receiving food from 9 to 10 am. Volunteers bring food right to the doorway, so clients do not have to navigate into and out of the building. The other 200 or so clients enter at the front of the building between 10 and 11 am, and make their way downstairs where they receive a bag or two of food, depending on how big their family is.
The pantry grew to its current large size a few years ago when St. Rocco's and St. Ann's merged to form Parish of the Transfiguration. The soup kitchen and pantry that each had run became combined, with St. Rocco's taking over pantry operations and St. Ann's heading the soup kitchen.
Franciscan Charities continues to purchase food from the Community Food Bank of New Jersey and deliver it, as it did for the former St. Ann's food pantry. In addition to MEND, support comes from an interfaith group in Mountainside, which does a grocery-store run and delivers it once a month. "We don't turn anything down," Ms. Hooper said. "It's all for our people and we try to do the best we can for them."
Ms. Hooper, a retired parochial schoolteacher, has been involved with the pantry since the 1980s, and over that time has seen the need for food continue to grow. The pantry's clients come from a number of areas, including some from a nearby family shelter, some who are new to the country, and some from nearby colleges. As long as the need is there, Ms. Hooper will be too. "I like working with people and trying to help them," she said.
Parish of the Transfiguration
212 Hunterdon St.
Newark, NJ 07103
3rd and 4th Saturday, 9 to 11 am