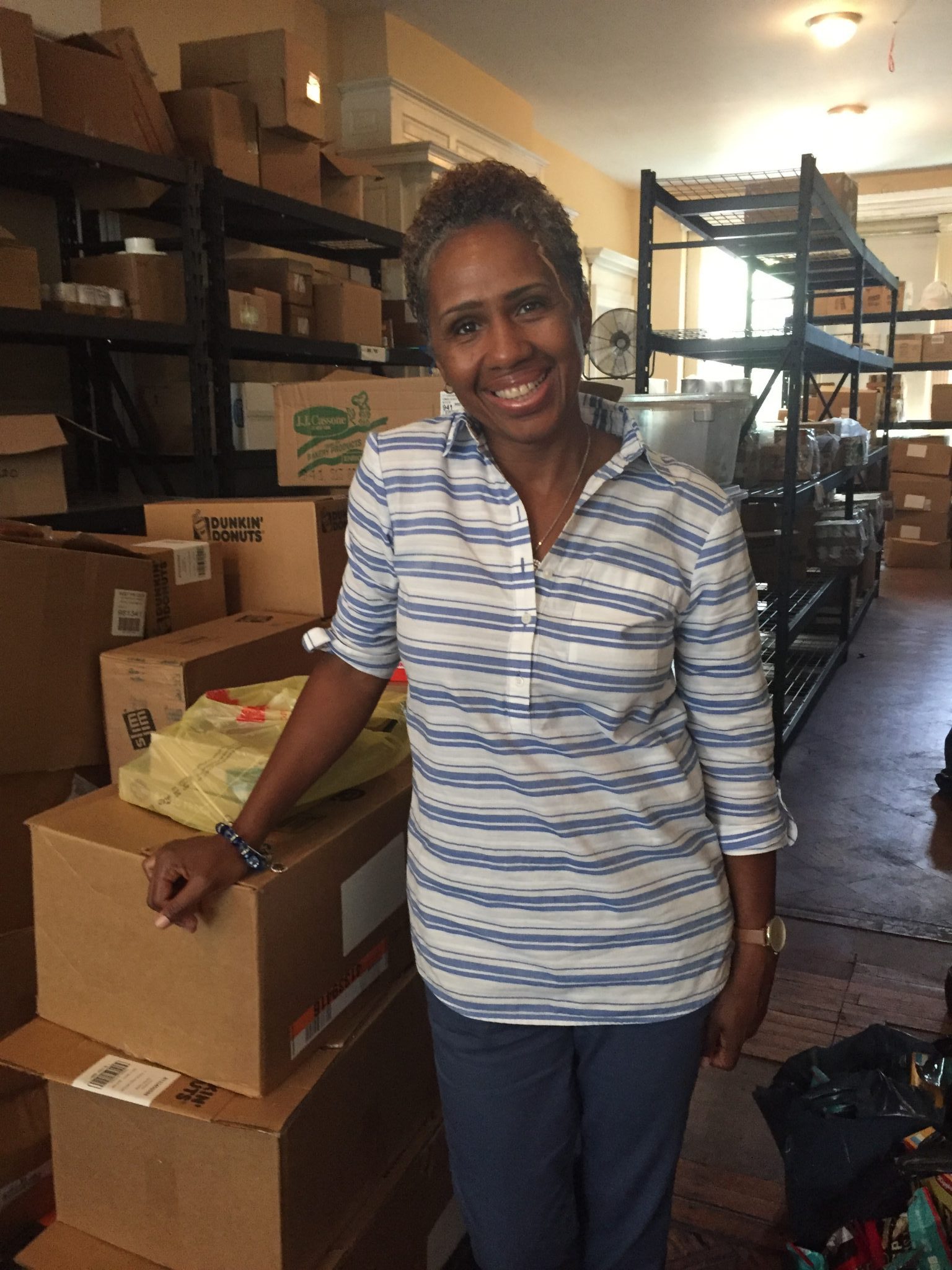 Open every weekday, the food pantry at St. James Social Service Corp. in Newark is one of the busiest pantries in the MEND network. And it is getting busier.
About 50 to 70 people come each weekday between 3 and 5 pm to pick up their monthly allotment of government-provided food. The number of clients typically increases toward the end of the month, when other government benefits start to run out, said Zhan LaQuer-Douglas, Senior Case Manager/Food Program Supervisor at St. James. Lately, however, the number has been rising even in the beginning of the month, mostly as undocumented Hispanics seek out alternatives to government assistance because they fear being deported. All in all, the number of clientele seems to be about 50% higher than in recent years, Ms. Douglas said.
The food pantry is only a small part of what St. James offers. Every weekday it serves hot lunch to about 100 people and dinners (except for Tuesday evenings) through its soup kitchen café. It also offers housing assistance, job training, youth programs, clothing distribution and referral services.
It all adds up to a very busy agenda for Ms. Douglas, whose first passion is working as a case manager. She is an expert at connecting clients to resources they could use to help solve whatever problem they might have, ranging from substance abuse to illness to housing. Recently, Ms. Douglas used grant money to help more than a dozen people get free identification cards from the Department of Motor Vehicles, so they can be on their way to finding employment.
Ms. Douglas, who has been at St. James for five years, oversees the food pantry and does all the shopping for the soup kitchen, in addition to her case management work. While it's a heavy load for Ms. Douglas, it works for the clients. People in need often come for food and then find out about all the other services available. "Sometimes we go to the lunchroom and let them know we're here," Ms. Douglas said.
St. James Social Service Corp. Food Pantry
604 Dr. MLK Jr. Blvd.
Newark, NJ 07102
3-5 pm, Monday through Friday